We offer a wide range of packages to suit all of your event needs from parties (children & adult), engagements, weddings, school proms, corporate events and much more.
We offer LED letters for any events, You can have a choose from our selections such as LOVE , MR & MRS & Inividual letters.
Magic Mirror Booth is new to our company. This will put a excellent touch to any events.
Our award winning international DJ, always gets everyone moving on the dancefloor. To see our packages, please use the link below.
Who are we?
Welcome to I Love Too Party. We are a company who has been working in entertainment industry for over 17 years. We have been working along side some of the biggest companies in the UK such as BBC, O2, Capttal Radio just to name a few. We take customer services very seriously, which is why we ensure our staff recieve the highest standard of training for the Job
​
​
Where do we cover?
We cover London, Watford, Middlesex, Luton, Milton Keynes, Rugby, Northampton, Buckinghamshire, Surrey, Hertfordshire, Oxfordshire, Bedfordshire,Leciester and the surrounding areas
​
​
​
​
What do we specialise in?
I Love Too Party specialise in Photo Booth, Starlite Dance Floors ,Light up Letters and DJ Hire ensuring all our clients receive the highest standard of service so it's an event to remember.
What type of events can we cater for?
We cater for weddings, parties, proms, teenage discos, corporate events. So get in touch we can us today so we can get the first step of happiness booked.
What type of services can we provide?
We offer a range of services for hire these include a photo booth, live DJ, PA sound ststem, disco lights, smoke machine, bubble machine a bouncy castle and much more.
How do we ensure your safety?
At I Love Too Party we take your safety very seriously as such, all our equiment are appropriately tested and insured. All our staff are CRB checked and first aid trained.
Featured Corporate Clients:
​
​
​
​
​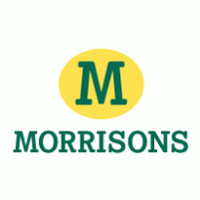 Classic Chesterfield Photo Booth
How big is our booth?
The dimensions of the enclosed booth is 2.23m in length, 1.3m wide and 2m in height. It will fit at approx 5-7 people in it at one time.
​
The open air booth, it's just 80cm in length, 1.2m wide and 2m in height.
What printers are you using?
We use high quality Mitsubishi thermal dye sublimation printers which means our superb prints are dry processed and ready to pick up almost immediately.
What cameras are you using, and can we choose between black & white or colour prints?
We use top end Canon SLR cameras, capable of producing crystal clear pictures in either black and white or colour.
​
​
We offer a choice of different curtain backgrounds to fit in with any themes at your event, and also have the capability for green screen
​
With are prints you can choose a diffrent colours to go around the border line and you can also add logo to the prints if you are holding a company event
To put a special touch to your party we offer LED white dance floor. This can be use from events like wedding ,Corporate, Birthday's ect. You can hire size from 10x10 all the way up to 20x20.
Contact
T: 0203 9364494
E:
​
​
​
​
​
Office Opening Hours
Monday to friday 9am- 8pm
Saturday 9am till 6pm
Sunday 11am till 5pm
​